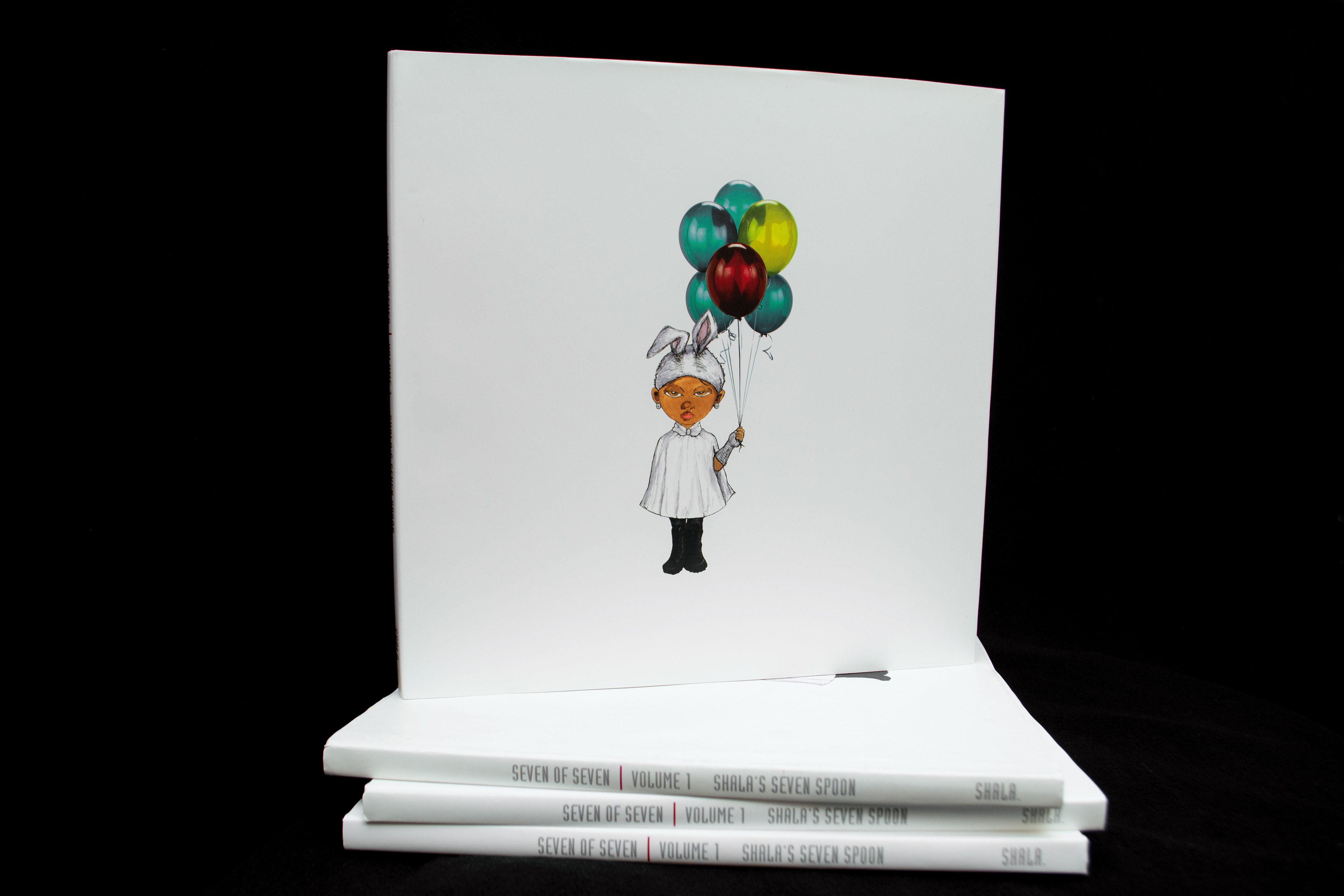 Invitation to Task:
 Nigerian-American Artist Olusola "Shala." Akintunde, created Seven Spoon, an irreverent teenage character, and he sought to publish a series of portraits featuring her. The artist met with Carnaghi Creative (CC) to share what he intended to communicate through sharing his artwork in book format. 
Creative Approach:
 CC listened to the artist's goals, carefully studied Shala.'s work, and created a unique style and design that expressed the overall vision.
The Outcome: 
The final book featured a graphic design approach created by CC that showcased the artist's humor and edge, and perfectly expressed the character's tone while enhancing the artist's vision.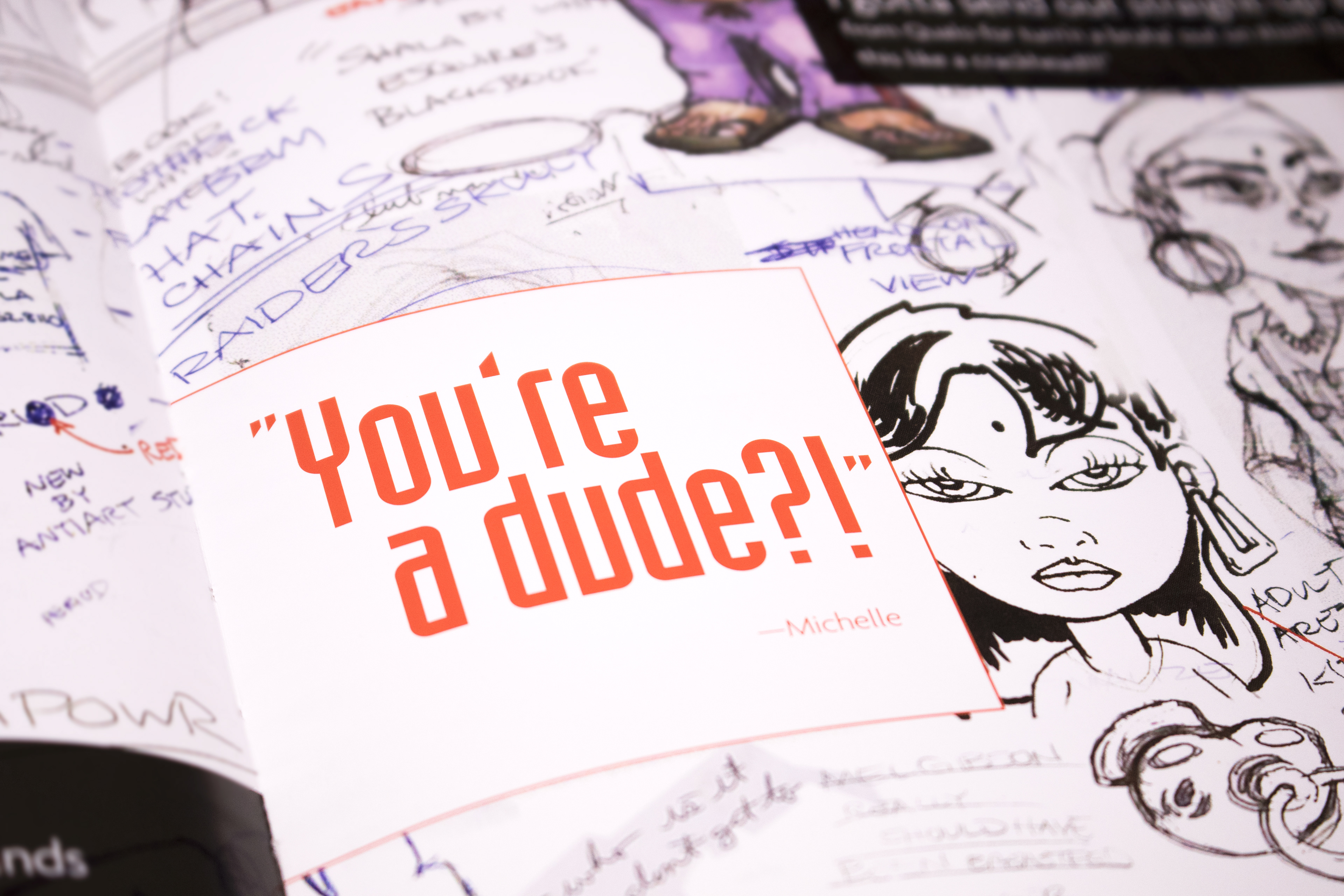 "I am definitely a fan of Amy's work. Her work is both innovative and classic. Professionally, she is always able to effectively deliver the visual message in a unique and universally-appealing way."   
Olusola "Shala." Akintunde, Nigerian American Artist