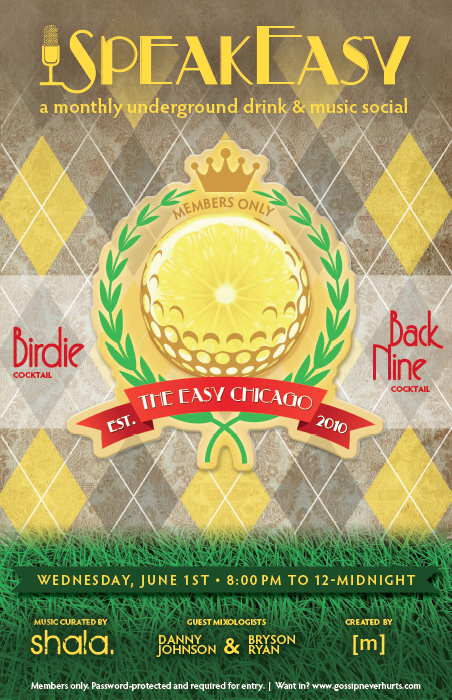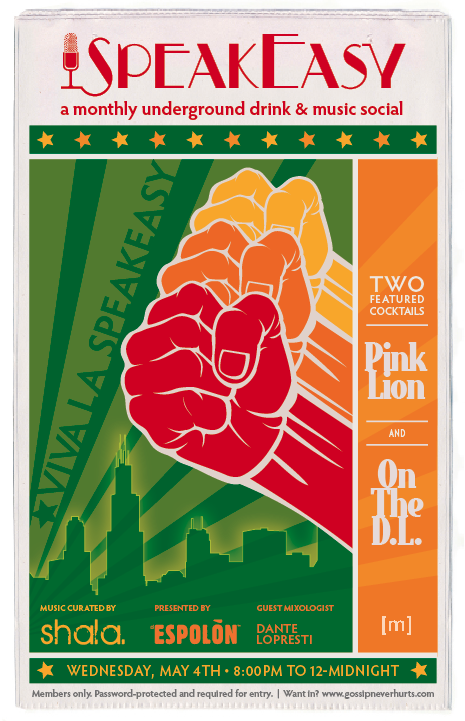 Invitation to Task:
  Entrepreneur Mobolaji Akintunde had an idea for a monthly event inspired by speakeasy gatherings of the Prohibition Era, and sought a team to implement his vision.
Creative Approach:
 The Carnaghi Creative research team took a deep dive into America's history during Prohibition. Carnaghi designed era-appropriate artwork for each elaborate and well-attended event.
The Outcome:
An underground social networking high-end cocktail party. Guests were invited to a members-only speakeasy experience with changing password entry, a curated monthly theme featuring craft cocktails, guest mixologists, and live music.